Be part of the SP Sysnet tribe !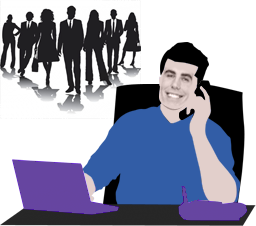 Everyone wants to be their better version than yesterday. So your work should support this growth. We do not offer you a job but a career to grow continuously. You are unique, not philosophically, but existentially, that is why you have a unique finger print and retina than others; we do not want you to become someone else by comparing with someone else, rather we help you to identify your strengths and hone it; even if you do not know your strengths, we can bring it to the fore with our 'catch doing good' culture.

SP Sysnet is a service oriented organization and thus people are the key in delivering value. We always look for exceptional people with the right mix of skill and attitude to be part of our team. We have always hired by Word Of Mouth via our people, customer and partner ecosystem. Now, we want to ramp up fast to keep pace with our business growth. We need Skilled, Creative, Enthusiastic, and Hard working Team Players. If you have these qualities, we want you to be part of our team.
"the good things about SP SYSNET is its warm atmosphere, open minded culture, high degree of professionalism and flexible timing gives one an opportunity to create a perfect work-life balance. The Senior Management is approachable and receptive to new ideas. And that is why I am here for over 5 yrs now…"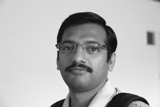 Sunil
Network Engineer
Benefits
Selection Process

Flexi hours (5 day workweek)
Commuter benefits
Paid Annual & Medical leaves
Work with awesome people, learn-share-grow personally and professionally

If you are short-listed you will be contacted within 2 weeks of your application
The selection process starts with a phone conversation with the recruiter / hiring manager
This will be followed by on-site interview with the hiring team (2-3 members); For senior roles, the Directors will be involved too
Interview will be usually for 1 hr in a relaxed atmosphere, because we believe that's when you are at your best. For senior roles, multiple rounds of interview can happen
We believe, Interview is a two way communication. We first present what we are looking for and why; then you can present why you are the best fit for the role; you can even challenge us to rethink our hiring assumptions with relevant facts and opinions
Selected candidates will receive offer either via email or a phone call, followed by an offer letter
On your first day, we will walk you thru' our on-boarding process, and then your exciting journey begins.
Check out the open positions below and tell us why you believe you can make a difference at SP Sysnet. Even, if you don't find a suitable position, write to us here. Your cover letter and profile could potentially convince us to create a new position for you.

If you are going to have a 10 year career at SP Sysnet, it simply won't be just 2 years of experience repeated 5 times over.
Get social with us here: